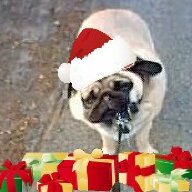 Joined

Oct 25, 2006
Messages

1,789
...but offered 15k severence, would you stay?

Knew it would happen.... DH is getting laid off! If he leaves before then, he gets nothing. We are probably going to move somewhere with a lower cost of living anyway, but I don't know if we should wait until June. DH says the 15k will probably be taxed 50% and if we stay here we will be paying higher rent anyway so it might not be worth it. I'm actaully looking forward to a move but I really don't know when we should go.

ETA- UGH sorry about the misspelled title!