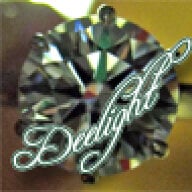 Joined

Oct 4, 2007
Messages

5,543
I have a quick question we plan on asking FI's niece and nephew to be a part of the bridal party along with friends of ours two kids. His nephew and our friend's daughter we plan on asking to be FG and RB no worries there.

His niece (and my future niece) is really tall, smart as a whip (a little too smart LOL) and precocious she will be around 10 possibly 11 due to her height she looks older then she is as well. Our friends son will just either be a junior GM or RB but since they will be wearing the same thing the distinction is not that great.

So at that age would you rather wear a flouncy white dress or a shorter (like tea length or to the knee) coloured version of the BM dresses?