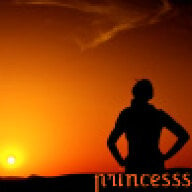 Joined

Mar 18, 2007
Messages

8,035
...I'd never have believed you.
I was talking with a friend of mine last night, and we were saying that it's funny how there are times in your life when you look back and say, "Wow. I never would have guessed that I'd be doing the things I'm doing now, but I can't imagine my life any other way!" The person I was at 20 (which was only 5 years ago!) wouldn't recognize me right now. I spent my weekend rock climbing and whitewater rafting, I am about to leave on a business trip for a company I never thought I'd work for, I play sports multiple times a week, and I'm living quite happily without a TV or a microwave (two things that I considered necessary to my very existance in college). The 20 year old couch potato, reality TV junkie who got a manicure every two weeks and hated doing anything that might chip it is a weird person to remember - I look at pictures and think, "I can't believe I used to be that girl. I'm SO MUCH happier now!" But if you'd asked me 5 years ago what I thought about adventure sports, I would have told you I wasn't one of those weird hippies that just wants to be outside all day.
So what is it in your life now that 20-year-old you wouldn't have recognized? Or are you the person you thought you'd be?