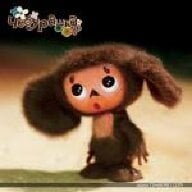 Joined

Apr 28, 2010
Messages

4,384
...to any cartoon character, who would it be?
I have to think about this one myself for a little while but during my bridal shower, we played the question game.
FI was asked the same question.....
I did get the question right...he said he would compare me to "Lady Smurf" ....I haven't asked why, yet but I will soon.
Oh and when asked what animal he would compare me to, I responded a "tiger" while he said "cat".....I asked why and I was less than happy with his answer, hahahahah. Too bad he thought it was cute.