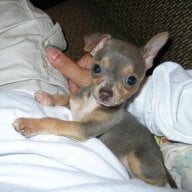 Joined

Dec 16, 2007
Messages

5,184
AND SCREAM AT THE TOP OF MY LUNGS AND CRY FOR A MOMENT!!!

I am so frusterated...I am having one of "those" days where nothing feels that it is going right...

I am not good with cars...not at all. I know how to fill them up with gas, park them, and drive them...that''s about it. So little did I know that sometimes cars with the latest/greatest technology go crazy...

Basically, everything started getting out of control as I was anticipating for a big meeting...I flipped on my remote start to warm the car up...waited about 15 minutes...ran to the car, put my purse (with my key pad) inside realized I forgotten my glasses...hopped out of the car, ran back inside...only to come out and find that my car has somehow locked itself up!! Sealed tight with all my belongings...

Now, I have a new car with the keyless technology...button touch stuff. For the most part, it''s wonderful...never having to rumage for keys certainly makes life a little easier. But somehow, some way the just locked itself up with the pad inside (which, it''s not supposed to do!!!) the car is supposed to sense the pad and not let the doors lock. And, I know for certain, I didn''t hit the lock button inside the car. So, P.S. my cell phone was inside, so I couldn''t even call to let the people know I was running late....ugh.

My husband keeps my spare, so that was nowhere in sight. It was a freakin'' nightmare come to life. I immediately called my roadside assistance...they told me 30 minutes but showed up 45 minutes later...and, I missed the meeting.

I shouldn''t have gotten out of bed. Ugh.

Thanks for letting me vent.