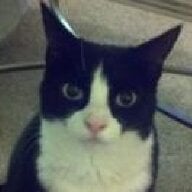 Joined

Aug 8, 2005
Messages

40,225
To follow up on Deco''s thread...

What pieces have you bought that you''ve come to regret buying? And what did you do about it?

I re-shanked, instead of resetting, the seven stone band my mother gave me. But the setting is still really uncomfortable. So... I''m going to end up (a year later) getting it re-set pretty soon anyway. Because it''s so scratchy and sharp.

I didn''t get FMIL''s baguette eternity fixed (some lost stones)... now I''m thinking it''s a good thing. Because I''m probably gonna want to re-set that sucker, instead of just fixing it in it''s original setting, too.

Oh, I wanted a concave cut gemstone. And bought one before I knew anything about gemstones and ended getting a WAY THE HECK too dark garnet one. So... paid too much, and am now not likely to ever get it set.