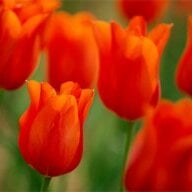 Joined

Dec 29, 2006
Messages

12,461
I was just reading DF's thread and I got to a particular sentence written by NEL, and I stole it for the title of this thread.

NEL!
I've always loved kids, and I knew that someday I wanted to work with them. I discovered a love for sociology types of fields when I got to college and enrolled in a class called Social Problems. I learned so much about why people do what they do, and it was so interesting. I thought of majoring or minoring in sociology but I didn't know what I'd do with that degree. Not that I knew what I'd do with the degree I ended up earning with a BA in English and history though, either.
Yeah, no clue.
So, if I could do it again, I'd go to school for sociology and education. I'd combine my love for working with kids with something in the sociology field. One reason I didn't choose that originally was because I didn't want to be a social worker who would get burned out by working in the more depressing areas of the profession. To be honest, I'm still not even sure what types of jobs are out there for people who choose to go into sociology.
So, what would you do if you had to do it all over again?