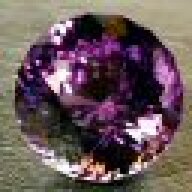 Joined

Feb 12, 2009
Messages

427
I have 2 mice. The white mouse, Brisby, I have had since around January. Never had any problems with her. About 3 weeks ago my friend thought Brisby needed company so she got me a little black and white mouse, her name is Elouise. About 2 weeks ago, Elouise started sneezing, and her fur looked very greasy and disheveled. I thought maybe she had an allergy, so I seperated her from the cage, put her in a clean environment with only tissue paper for about an hour. She stopped sneezing. Okay, looks like an allergy. But to what? I cleaned out their cage and replaced the Aspen bedding with toilet paper, took out the nesting box and replaced it with 3 large rocks with a tile over them to make a little makeshift house, and kept the food in there. That way if she resumed sneezing I would know it''s the food.
I have slowly reintroduced the aspen and the house, but she kept sneezing, so I took out the house and the bedding and the food. Mind you I have been doing this for about 2 weeks. I''ll change something, then monitor it for a few days, and do something else, hoping to find out what''s going on. I thought it was an allergy until a few days ago, when Brisby started sneezing as well. I am changing the brand of food.
I put the aspen back in yesterday after about a 3 day course of only having paper towels down as bedding, because since they were both sneezing anyway, I figured it wasn''t the aspen, so I put it back in because it manages odor better than paper towels. Within a day of me putting the aspen back in, Elouise''s fur is all greasy looking again. I know that disheveled fur is nothing to get upset about, it can get that way from them sleeping next to each other. I just worry.
Tomorrow I will call the pet store where Elouise came from to figure out exactly what bedding, housing, and food they use for the mice because it must have been fine with Elouise, when I got her she was in perfect condition. However, I am beginning to think that it may be a cold or a virus because I had Brisby for months before I got Elouise, and I''ve always used Aspen for bedding, Wood (pine) nesting box, and kaytee fiesta food. I didn''t know the house was pine when I got it, I know some animals can have reactions to aromatic woods like pine. But Brisby was always fine, until now.
I think taking mice to the vet is kind of pointless, so I was hoping someone that reads this post has had experience with small animals and can give me some advice. I''m willing to do anything. Their cage is right by my bed, and I lose sleep sometimes because I can hear them in there sneezing and I want to fix it for them, but I don''t know how.

Should I seperate them until they both stop sneezing? Maybe if they have colds, they keep giving it back and forth to one another? Bah I don''t know anymore..