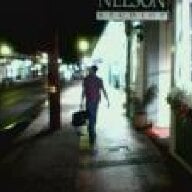 Joined

Dec 31, 2006
Messages

4,750
Hi,
Our anniversary is coming up and I want to do something extra special for DH.

Here are some of the ideas I came up with:
-tickets to a boxing match in Vegas. I see that Manny Pacquiao is fighting in November - but it doesn't look like txts are on sale yet. I've never been to a boxing match - so I have no idea how much tickets range. I'm not talking about the super expensive ones - but do you know could I find tickets for say $150 or $200 a piece?
-he likes baseball. So I was thinking something having to do with buying tickets for a game in the future. But how do I know if it's a "good" game to go see? I don't want to spend good $ only to see a game he wouldn't care about...
-give him a chunk of $ towards a watch he wants - what I could contribute would be like 1/3 of what the watch costs - would that be too little? I know he's been wanting a nice watch for a while.
Any other ideas? I'd love some!