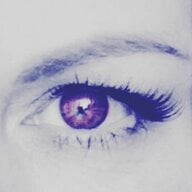 Joined

Dec 30, 2006
Messages

12,587
Is the
Ideal Scope
only used in the US? The reason I asked is because I was at a wedding show today and there was a jeweller there and we got talking about the diamond I want to buy. He was obviously trying to get me to buy from him and he assumed I knew nothing about diamonds.
I don''t know loads but I feel I know enough to hold my own in a general diamond conversation.
He hadn''t heard of the
Ideal Scope
or hearts and arrows. He did say though that he has a laser and I could look at diamonds through that if I wanted to. Not sure what he meant there.
Also he said he could get some diamonds in for me to look at but they would be in plastic bags and I would not be allowed to open them and look properly because if I did I would have to buy it! My other half Gary said quietly '' I think that company in America (meaning
WF
) is your best bet for a diamond - this jeweller gives me a bad feeling''!!
I suppose talking to that jeweller was the best thing I could have done as now the little doubts my hubby had about buying from the internet have been put to rest!