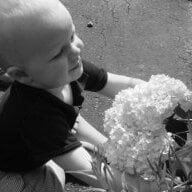 Joined

May 16, 2006
Messages

2,330
Hi gals
I had a crummy day--on top of no sleep and a nasty cold i had a bad interview for a new position that i wanted at work. I cringe when i think about some of my responses....i am usually quite articulate, but i now realize i totally misunderstood an important question and i am beating myself up over it!! I know i''ll get over it, but I work with the people I interviewed with and so I feel a little embarassed...
Anyway, wondering what everyone does after a bad day? I have been trying to think about some wedding progress i have made so far to inject a little optimism into my day, but it''s not working..FI is not home yet either, but i know he''ll be a good shoulder to cry on
What wedding related things do you do that put you in a ''happy place'' instead of stressing you out???