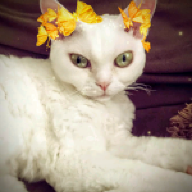 Joined

Oct 24, 2016
Messages

20
Hello all!
This is my first post but I have been referencing the information in this forum for about a week, what a great resource!!
I will preface by saying, I'm impulsive, so I've already placed the order ...but of course, the next day you start second guessing yourself, at least I do.
Here it is:
https://www.jamesallen.com/loose-diamonds/round-cut/0.90-carat-i-color-si1-clarity-excellent-cut-sku-2129950
This is the setting:
https://www.jamesallen.com/engagement-rings/halo/platinum-twisted-pave-halo-engagement-ring-item-41149
Ideal Scope image is attached.
It is not too late for me to change the diamond and James Allen has a 30 day return policy, as you know. I would like some feedback on my choice and I am open to suggestions.
The total cost was $5,027 out the door, $3,130 for the diamond alone. We are a young couple and she would have no expectation for a perfect diamond, she owns no fine jewelry.
I selected this one because of its dimensions relative to the weight especially the spread and thin-medium girdle. As you can see I've made compromises to keep it in budget, $3,100 was really stretching it. The first thing I disregarded was fluorescence, I selected less than ideal proportions that I believe favor a brighter cut rather than fiery, and I'm hoping the pave halo setting will make up for that somewhat, the HCA calculator scored it at 0.7 "within TIC range" which seems very good. I am not concerned much about color, I'd bet 99.9% of people don't notice much of a difference in real world conditions and maybe the fluorescence will improve the appearance. My biggest unknown is how the inclusions will play with the strong fluorescence, I don't think slight haziness in bright sunlight would be bothersome and if it takes on a slight blue hue that might make it seem more special or interesting. If there are significant issues with cloudiness, haziness etc. I suppose I would just send it back.
My main goal is for her to get the occasional genuine compliment. What I want to avoid is having a friend or family member of hers criticize the ring, i.e. "if only you knew this before you bought it", "what's wrong with it?" etc. however unlikely that may be.
I am a novice and have never bought, sold, or shopped for a diamond before. I know my thoughts and opinions might be way off the mark or even nonsensical and I'm sure there are some things I haven't thought to consider, so all comments are appreciated.
Thank you so much for your time and thoughts!