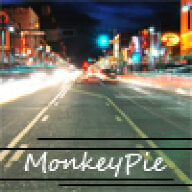 Joined

Apr 23, 2008
Messages

6,059
So I have had a couple people request prints from me (both online and off), and so I decided to set up an Etsy shop. Now I am just deciding how I should go about printing, so I''d like some feedback.

I have two options for printing, since I don''t have an at-home printer (yet).
1. Print through a local printer (like Costco) for inexpensive prints that I can pick up any time I want. Costco does great prints that I have hung in galleries and used in my portfolio before, but they don''t have the same feel that more high-end printers have, if you know what I mean.
2. Print through an online vendor that has done many gallery-quality prints for me in the past, and have him either ship the print straight to the buyer or ship to me first. He costs a little more, but if I built a working relationship with him like this I''m sure prices would go down. Plus he tends to price down for me anyway because I use him so much.

Another thing is that I''m really not sure how much to charge. In the past I have printed with Costco and raised the price by a dollar or two to make my money while still returning the payment for the print. I can print up 20x30 so I can really go any size I want. A glance around the other Etsy shops that sell prints doesn''t tell me much - they range every price I have ever seen!

I''d love to hear your thoughts on this, ladies. I''m finally putting my toes in the water!