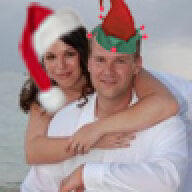 Joined

Jan 8, 2007
Messages

3,962
I think my boyfriend and I are going to get married at Lake Anna in Virginia. I was browsing the web for receptions sites, and I stumbled up a winery. It is so beautiful...I can''t even begin to tell you. It looks so much like the wine region in Florence. Anyway, there was a link to request more info, and I DID! Is that weird? We aren''t even engaged yet. I''m having information-getting remorse. It asked when my anticipated wedding date is, and I put August of ''08. I feel like a nutcase. lol Now I''m afraid they are going to contact me and I''m going to have to tell them that I''m not even engaged yet.

Fun thing I did today part II:

I went to the David''s bridal site and used their new feature to dress my wedding. I want my colors to be rose and bronze. Has anyone else done this, or am I slightly more obsessed than the rest of you? Here''s the problem I am having:

The bridesmaids have rose dresses and bronze (actually chocolate) colored sashes, I think it''s going to clash with the groomsmen, which are wearing black tuxes with black vests and ties. I don''t want the groomsmen to have to wear rose vests and ties, and I think chocolate vests and ties would look silly with black tuxes. Good thing I don''t have to worry about this for a while! Anyone have any suggestions?