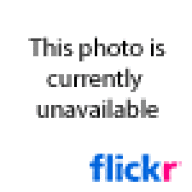 Joined

Apr 30, 2006
Messages

191
It''s been a while since I''ve posted here, I''ve been so busy! But now that I''m almost 6 months from the wedding I have to get moving!
I was at macy''s and looking through the clearance rack... and found some dresses that may work for my bms for only $34!
It''s this dress but in green:
it''s the same green as this dress:
So they only had 2 left... and I only have 2 girls. I just have to cross my fingers when it comes to sizes. I had one girl try it on today, and the bigger size fit her. However, the other girl, who when we were bms at another wedding wore the same size, has gained a little weight. The other size fits me, but I''m not sure how it would fit her! Also, it''s rather low cut, and I don''t want anyone showing that much cleavage. And one girl is VERY well endowed. I was thinking that since they have hugely long tiebacks I could trim off some of the material (it''s sheer) and make a little inset to at least camaflogue the cleavage a bit. What do you guys think? Is the dress bridesmaid enough? And do you think the panel thing may work? I''ll try to get around to trying it on so you guys can get a better idea of it.
FYI, here''s my dress so you can get the big picture - my wedding colors are pink and green.