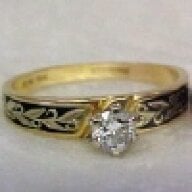 Joined

May 9, 2006
Messages

1,794
With the recent changes that have been made, and my deadline to return looming, and becoming #1 on the list, I decided it was time to come back to PS and give it a second chance.

I imagine most people did not notice I was gone, since I didn't make a production out of leaving, just simply stated that I was unsure if I was willing to continue posting on a forum where people felt it was appropriate to belittle rape victims as 'statistically irrelevant', and then not apologize when challenged for dismissing the experiences of those who had so suffered. Rape is not an 'unimportant' crime to those who have been through it, and it's intolerable to think that it's treated lightly by anyone.

But it appears that changes are afoot, and with the prospect of having a safe, positively-driven PS where even the most straightforward honesty is tempered with tact, I am hopeful that it will become a favorite hangout again.

For those who remember me, my update over the last six months is as follows: living in domestic bliss in the middle of a west Texas nightmare. Life's about tradeoffs; I'll take the cultural wasteland along with the guy.