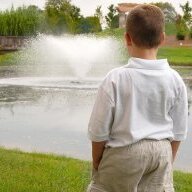 Joined

Feb 20, 2006
Messages

224
Sorry, if this is too far off topic, but since this is the board where I "know" everyone, I thought I''d post here for some advice.

One of my best friends is getting married in May. I met her at work 5 years ago and we worked side by side every day for 3 years. She and I had a job where it was pretty much just the two of us at all times. She left 2 years ago to go back to college and get her MBA. We have stayed very close friends since. I went through all her LIW woes with her and I was the first person she called after he proposed. She''s not just a former coworker, but really is a great friend I couldn''t do without and do not want to hurt at all!

She got engaged last December and immediately asked me to be a bridesmaid. I just said yes without thinking about anything. I was really so happy for her and excited she wanted me to be a part of her wedding. But now, after a year has passed and it''s planning time, I am really really NOT wanting to be a bridesmaid. I think I am just too old and fat to do it. I am 10 years older than the bride and groom. I haven''t had to be a bridesmaid in 15 years! Plus, I am considerably bigger than I was 15 years ago as well. I just can''t imagine wearing a bridesmaid dress in front of a million people at my age and size. She is having a big formal wedding and reception with 7 bridesmaids and tons of guests, and a formal sit-down reception with meal. She picked out strapless dresses. I don''t think I can wear a strapless dress! Did I mention I am old, fat, and very pale?

So, since the planning is underway and dresses are to be ordered this week, is it too late for me to back out? Would it be awful of me to do that to her? Or, do you think with 6 others she could care less? Could I explain to her that I just don''t feel comfortable being older, huge, and pale and wearing that dress alongside 7 people very young and bridesmaidish? I do not want to upset her or give her any stress at all, and for HER I will suck it up, wear the horribly expensive ugly strapless dress in front of 3 million people and (GASP!) smile for the pictures!!! I will do it for her, but if there were a way out that wouldn''t upset her I would be so happy!!!!

Ok, advice needed. Should I mention to her that I am uncomfortable, or does that put her on the spot and risk upsetting her? Am I being selfish?? Should I suck it up and start upper arm excercises, tanning, and anti-aging cream immediately and go ahead and order the dress??

Oh... I can''t use the "poor single mom" can''t afford it excuse because my mom has a huge credit at DAvid''s Bridal (horrible place by the way) so my dress is essentially paid for!

Last point in my very long post... I am 100% sure I want to marry my boyfriend and also 100% sure it is NOT about having a wedding. Just being in David''s Bridal this weekend made me physical ill. I will elope.