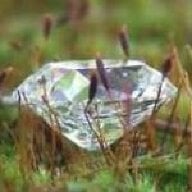 Joined

Jun 29, 2006
Messages

11,071
I''m so pathetic... I have to send my stone out today. Last friday I was gonna but I decided ONE MORE WEEKEND with Gem (Gemini, aka Argyle, aka My Preciousssssss) and then of course I have the toddler this week and next but over the weekend I got really sick and every day was worse than the one before (I thought it had peaked a couple days ago but I feel worse today) so every day it was like no mama manana, manana... (and as my husband likes to say, "those silly gringos, they think manana means tomorrow but it really just means not today...") and a couple days ago I asked him if he could meet me for lunch and go to the post office with me today, thinking I''d be feeling better, but wanting his moral support and to help with the baby so I could fully focus before I send multiple thousands of dollars in a little box.... away! from me.... and of course I''m NOT feeling better... I''m feeling WORSE. and I want to procrastinate some more but my husband won''t let me and I''ve emailed the appraiser to let him know its coming and I told ocean I would do it this week... and... and... I have no more excuses! DAMNIT!!!!!

So.... what I need is a good excuse NOT to go to the post office today hahaha.... um, the dog ate it! um, my brother tore it up! um, I decided to get it embedded in my wrist!

I''ll feel better once I know it is in safe hands, but this isn''t an every day thing to just go down there and send so much $ in the mail like this - not fo rme it isn''t!! and I''m having anxiety what if I don''t like the ring etc. I mean I have NO indication that I won''t, just random fears... I know I can''t be alone but I feel so alone in my neurotic-ness at the moment LOL

I need a box.