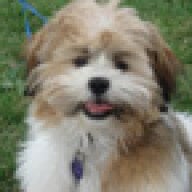 Joined

Nov 21, 2006
Messages

65
I''ve been looking for a perfect diamond which is ideal cut and most firely posible. I found this one I think it''s a good deal. Can any one tell me if it is.
size: 1.70
color H
clarity SI
GIA
cut grade = excellent
Symetry = excellent
Flor =none
depth =61.9%
table =55%
girdle =thin
crown Ht =16.5%
crown angle=35.5%
pavillian ang =40.8%
pavillian ht =43%
price 11700.
Should i be concern about the crown height? or the table size??? I just don''t want to make the wrong decision.I also want to have the diamond on the white gold setting H color would be a good option??? any comment would be appreciated.
THis is online, before i go ahead and wire the fund is there any thing that I should ask for .. Please help!!!!