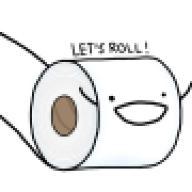 Joined

Sep 30, 2007
Messages

3,938
I just got fired...
They asked me if I could start coming in at 7am and I explained to them that due to my fiance working late and him being my only ride to work in the morning if I could continue working at 8am and just cut down on my hours and if this was absolutely not possible that I would be in at 7am.
Apparently that was too much for them and they fired me.
Also they said my performance was lackluster

I was supposed to have 7-8 printers to get a days worth of work printed and it did take a couple days to catch on (I only worked 3 days a week).
So...someone never ordered enough ink for all the printers and while I was learning how everything worked I also only had 3 printers to get it done on. How can you say my performance is lackluster when your delivery guy cant handle writing down that we need extra ink???
I guess it is all for the best though since it turned out that I was allergic to the ink and my hands were getting rashes on them and breaking out and burning. I wish I would have had a chance to report that and get worker''s comp.