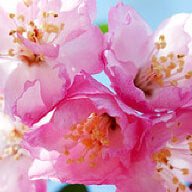 Joined

Nov 12, 2006
Messages

1,084
Okay ps''ers......I have been searching high and low for a good deal on Maggie''s Pia since I tried her on 3 days ago. And I didn''t want to go thru an internet site (even the reputable ones) because of my previous dealings with ordering a gown via the internet (more about that later). So I was spinning my wheels calling lots of stores and they are all bound by agreement to sell Maggies for msrp at least. Fine. She''s $800 which when added to alterations, bustling, shoes etc...it gets up to over the $1k mark.
So, I just called the bridal shop where I was able to try Pia on and I asked if they ever sell thier samples. SHE SAID YES. I couldn''t believe it. I asked if she would possibly be willing to part with Pia and she SAID YES again!!!!! I am shocked. She said she can sell it to me for 10% off msrp PLUS she''ll throw in alterations for free and a tiara of my choice (

). I am so excited right now!!!
She''ll still take a 50% deposit on the gown so I don''t have to cough up all the dough at once either!!!
THe ONLY problem........and it seems silly to even write this.........but she''s pure white and not diamond white like I wanted

Should I even bat an eyelash over that? When I tried the gown on a couple days ago and everything about it was fabulous (and I didn''t know that color at the time) but if I were to order it brand new, I''d order it as DWhite. See what I mean? What should I do here? Is one shade of white worth paying an extra $300 for????? ayiyiyiyy. Help!!! Would you? Should just RUN to the store now and deposit it??? OMG I''m so excited and in love with this dress


.
I''ll be normal again in a few hours (or days) but I want some feedback from you all if possible first