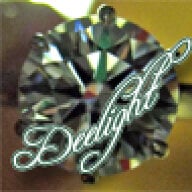 Joined

Oct 4, 2007
Messages

5,543
I figure someone on here would know, I really want peony roses for my bouquet and on a whim spoke to a florist down the local mall and asked the seasonal variety of them anyway the convo went like this:
ME: Hi, I was just wondering could you tell me when Peony roses are in season.
FLORIST: Is this for a wedding?
ME: Yes I was thinking about them
FLORIST: Don't bother peonies are only in season for 2 wks within summer and you can't tell when and it is impossible to plan a wedding around them.
ME: Oh, okay thanks…walk out really sad.
I still want them even though I am having a winter wedding (I was going to look at importing them or something, but FI keeps harping on about what this lady said and frankly giving me the sheets (which I told him) – I am not sure how reliable the info she gave is and figured I would ask here.
Nearly every single bridal mag, the knot has peonies in them if it were so hard to source them then why are they so prevalent?
TIA