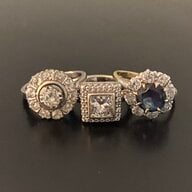 Joined

Aug 1, 2008
Messages

3,367
I melted down on Comcast earlier. Badly. Won''t get into details, but they''ve messed up my account for the last three months and the billing has been out of hand. I told them tonight that I had just about had it and that I was going to take the weekend to think about it and not to be surprised when I cancelled on Monday. But before I cancel, I have to have a backup plan. Can I ask for some input from my fellow PSers?

I looked into Direct TV and got pricing. And then we looked at consumer reviews and they were atrocious. Is anyone here happy with them?

I also started looking at Dish Network. From what I''ve read so far, it seems like they have a good reputation. Does the reputation hold up? How''s pricing?

Last question- Has anyone used satellite internet? I don''t want DSL and while DH is recommending just keeping Comcast for internet, I''ve vowed not to give them another penny if we decide to switch the TV service.

I hate dealing with cable companies. Why does it always have to be a fight?