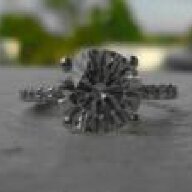 Joined

Feb 16, 2007
Messages

223
I posted a few days ago about whether i should get this diamond, and would now like to Thank you all for your help, especially Ellen and ebonykawai!
For those of you who want more info:
It is a 1.31 I colour, VS2
GIA Triple Excellence on cut, polish, and symmetry.
table 55%
depth 61.2%
crown angle 34.5
pavilion angle 40.8
i think the HCA score is 1.2
You are all right in saying that I colour is beautiful. It faces up very white.
When i get my hands on a camera, i''ll post pictures of the diamond plus the IS image.
Thanks everyone!