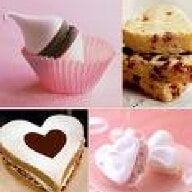 Joined

Feb 9, 2007
Messages

1,464
hey everyone say a quick prayer for me this week...heres whats up....
today i had to get in interview from this organization

in chicago and after it was done i became even more inlove with them....they work with children, young adults, and families that live below the poverty line in chicago. and im going to school to become a counsler for at risk teens so when my interview was done i asked what i would do to get a job with them...and the lady was soo sweet and she was like are you interested becasue we do have an opening and i was like yes yes yes and so i had to send my resume and coverletter in and so now im waiting but i think i made an awsome impression on her and i hope she will say some thing good about me so that i get the job...so say a quick prayer because this will be the first big step towards my career! thanks guys and wish me luck!!!