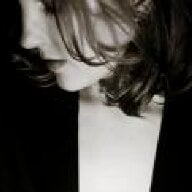 Joined

Nov 2, 2006
Messages

10,541
So tonight I had my boudoir picture shoot. It went really well. I had someone come and do my hair and makeup and I had probably 8 outfits to choose from ranging from head to toe coverage to next to nothing. I felt beautiful, sexy, and oh so feminine, which are not feelings I have often. I''ll have my pics back in about four weeks.

If anyone is considering doing B-pics, I highly highly reccommend them. I have a few hints/points of advice for those of you who have already booked them (not in order of importance).

1. Start preping well before-exfoliate and moisturize, drink lots of water, and cut down on your sugar and salt intake for the week before (the latter helps with smoothing the tummy-region).
2. Consider spray tanning, even if it''s just a slight amount of color. Knowing that I wasn''t pasty white with all veins showing really helped me get into the groove during the session. It was one less thing for me to worry about.
3. Get your waxing done a few days before the shoot. That way your redness will be minimal.
4. Pick outfits that you''re comfortable in and make you feel great. Your man will love you in anything or nothing at all. If you''re uncomfortable in something or you feel silly, it will show in the pictures.
5. Don''t forget accessories to go with your outfits. I brought several pairs of shoes, thigh highs, jewelry, glasses, etc.
6.Confirm that with your shoot and photos comes the copyright to the images and make sure the photog knows whether you approve of them using your shots for promotional material. If you''re opposed to them using your shots, be sure to get their agreement in writing.
7. Book with someone reputable whom you trust. I went with a well-known woman in the Boston area. She was fantastic. I had read many many reviews of her work and I''ve seen numerous images of the style I was looking for. She made me feel at ease and she walked me through every step in the process, from selecting the individual outfits from the ones I bought, to how to pose for the right angle.
8. If you have the opportunity to book a hair/makeup artist to help prepare you for the shoot, then DO IT!!! It was so worth the added cost and I looked AMAZING. I don''t think I''ve ever looked so good. This was the first and most significant step towards feeling at ease and "into" the process.

My pictures will be ready in 4 weeks or so. I plan to have a photo book made for FI''s wedding present. Depending on the pictures, I may post one or two of the less risque shots...

Please let me know if you have any questions about boudoir photography, I''m a huge proponent now and I''m happy to help!!