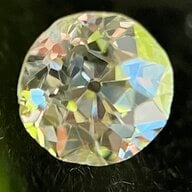 Joined

Dec 16, 2007
Messages

24,531
I got a job offer! Woo hoo!!

Tenure-track faculty position! I am finally going to be a professor for real! LOL!
It isn''t from my top top choice school, they are still deliberating, but it is a really great school near my family on the west coast, and I would be very happy there!
It has taken
three years
on the academic job market to reach this point, and I cannot even begin to say how happy I am. I cried when I got the e-mail telling me that an offer was on the way! I still need to wait a week probably to hear whether my top choice will make me an offer, but at least now I know I will not be unemployed next year! After so long, and the SIX MONTH long process of applying and interviewing, this is just so wonderful.
I feel especially lucky that the stars--and my publication record

--aligned this year since academia has been hit by the same recession that has affected so many of us. The timing is also really good because now I can have my baby in a few weeks without worrying what will happen to our family in the future!
Thanks for letting me share, I haven''t been so happy about anything in my entire life... 11 years of higher education and 2 years as a researcher have finally led me to my dream job!