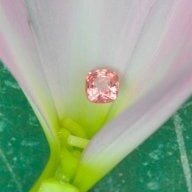 Joined

Mar 23, 2009
Messages

1,671
Hi I''m new here. I just thought there might be someone here who understands.
My boyfriend and I have been together for just over two years. We are very happy and have discussed marriage before. A few weeks ago he started talking about it non-stop. He would bring it up every single day. He asked me about rings etc. So I thought he was going to start looking for one. I got really excited and sort of told him what I wanted, did the research etc.
He''s a photographer and he doesn''t make a lot of money, so I knew he would have to save up a lot. He doesn''t get the salary he deserves but he also doesn''t have the guts to ask for more so that''s a huge issue (finances). I spoke to him about it this weekend and told him he has to start thinking about his future because he will never be able to buy a house, or save any money, or retire. He seemed to agree with me.
Anyway, so his brother got engaged yesterday. His fiancee is really young, she only just turned 21. Today we drove home from their engagement party and he brought it up again and said he would be saving for years to buy me a ring. Then he started talking about the new car he wants to buy (an EXTRA car, he''s not even selling the one he has now) and I said he shouldn''t drown himself in debt (I didn''t mention that he can''t buy a ring, but can somehow buy a car). So he said that he should ask for a raise and I just said yes because otherwise how will we ever get married. And he started going on about how young we are etc etc. (We are in our mid 20s, it''s not too young in my opinion). He''s not romantic or the type to surprise me, so I know he is serious about the car and about everything else.
I know a lot of women here have waited a lot longer, but I don''t want to be strung along for years and years. He''s at the age where he should be thinking about his future, and he seemed to be, but now he''s being so irresponsible with cash etc.
I have a really really bad feeling that this is a sign that I''m going to be one of those girls who have been waiting for years and years and nothing happens because he''ll never have money and will become too old to do anything else.
I really don''t want to wait til my mid-30s to start having kids etc.

I''m not sure what I''m looking for here, I just feel like I can''t talk to anyone.