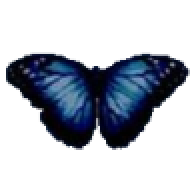 Joined

Mar 2, 2009
Messages

311
Okay, starting my first thread (besides my introduction)... hopefully I won''t spell anything wrong in the title this time...

Okay, so there''s a few positives/negatives in my life right now, and I''m not sure if I''m looking for advice or what, but I just have to get this out.
Next week is my spring break. I was supposed to go on a volunteer work trip with my church, but I have a ridiculous cold that might actually be the flu, and I had to pull out of the trip today. So that''s not good.

But
, my SO wasn''t going on this trip, he had to stay on campus for his graduate studies. So it looks like I''ll get to spend some extra time with him, just chilling out. So that''s good.

First though, we''re going home for a weekend with our families. And I know for a fact that he''s going ring shopping with his mother (she knows a lot about diamonds and is willing to share with him). So that''s good.

But
, while we''ve both talked to her about our plans (we''re planning to get engaged in the next nine months, after my SO has time to save), she just seemed to catch on to the ''we''re planning to get engaged'' part and really seems to be pushing SO to do it NOW NOW NOW. So that''s not good.

I mean, not that I wouldn''t mind sooner rather than later, but I know he''ll propose when the time is right for us. I''m not impatient, the wedding definitely isn''t going to be for a few years, and I don''t want him stressing any more about it. She (and his brother''s wife) almost seem more excited about this than I am! Any ideas how to... encourage her to let him take his time?
Other than that, I guess I''m just trying to see the positives in staying home, getting better, and having some quality time with SO. (And being excited that he''s going ring shopping!)