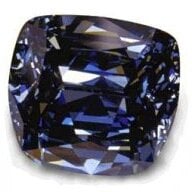 Joined

Apr 12, 2009
Messages

38
First and foremost... Hi guys!!

I''m pretty new here, posting wise, and I could really use some unbiased opinions. So if you guys could spare a few moments to help a new girl out I would really appreciate it. Okay here goes. I have two bridesmaids dresses on my radar and I''m not sure which one to pick. To give you a very quick synopsis of our wedding, we''re getting married in Taormina, Italy in late September. It''s going to be pretty small and very intimate but still somewhat formal. I want something floor length and strapless for my girls so I picked these two options. One is black with a pop of color from the fushia bow.
>Hereurl] the other is hot orange and fushia pink. [url="http://www.dessy.com/dresses/bridesmaid/6556p/]">Hereurl] now i''m not a huge fan of bright colors but there''s something about the second dress, i just cannot stop thinking about it. my concern is that it''s not going to be formal enough. i really adore both dresses so i''m really at somewhat of an impasse. opinions? advice? thanks!