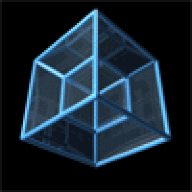 Joined

Sep 20, 2008
Messages

25,107
I know this was of concern to many people that have purchased sapphires, so I have some additional information about the testing of them for diffusion and other treatment. I wasn't getting very far with them via email, so I called their NY office and was put on the line with a more knowledgeable person, but then after she was unable to definitively answer some of my questions, she put me on the line with Chris Smith. I believe Chris Smith is the President of AGL, but I didn't ask (unless there are two Chris Smiths that work there). He told me that if I wanted additional testing, the most inexpensive would be getting the $55 memo, His credentials are listed in the URL below.
In addition to sending the stone, I would have to put notes in there that I approve it for additional testing with the LA-ICP-MS machine if necessary. They do not own an LA-ICP-MS machine, but what they can do is send it out for testing with that machine. This is $100 extra, which to me, isn't unreasonable since the machine is very expensive. They told me that they can sometimes tell if a sapphire has been diffused with analytic tecniques, but if they cannot, they would send it out for LA-ICP-MS testing if you specified that you wanted that.
http://www.aglgemlab.com/Staff.aspx
I hope this helps for those wanting to know more about getting your sapphires checked out. I have a sapphire that was designated HT (heat only) by AIGS, but they did not specify if they tested for diffusion, so I think I will ship it off to AGL. Otherwise, it's going to sit in a box forever.