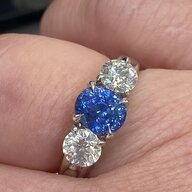 Joined

Feb 29, 2012
Messages

8,817
Went to hospital this morning thinking I was going to die, so I figured it was the flu. yes, had flu shot in late September or so.

I'm patient zero for my area which is experiencing high type B. I'm the first one with type A, so they assume I got it in NYC or on the plane.

Since hubs is a doc we were very well aware of the amount or people etc so we washed hands a lot and used purell. Etc

He is sick with it now too.
Last edited: