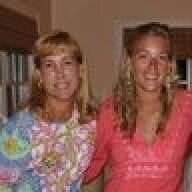 Joined

Nov 18, 2004
Messages

29,571
So here I am in FLA, having contractors calling with quotes. I answer the phone, they say can I speak to your Mom. I say I am the Mom!!

The last one was talking to hubby, he said, OMG that was your wife, she sounds like a teenager...

Hubby thinks it''s cute. It''s not in my delivery, I am very articulate and business like. But is it that I sound like Mini mouse?? I swear the last thing I remember about my voice was at camp ages ago. Kids said my voice was a dead ringer for Georgette on the Mary Tyler moore show. OMG, that was not a compliment... I don''t sound anything like her. Ugghhhhh,

So anyone have the same problem as me???
This is silly to complain about with all that is going on in the world. Just wondering if any of you have had a similar problem...