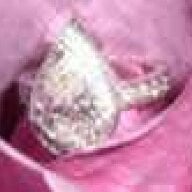 Joined

Oct 30, 2005
Messages

278
Ok---- Background: My wedding planner (which is assigned to me) has been horrible since day 1... I had a post a while ago about how it took TWO MONTHS to MAIL me my contract!! 2 MONTHS!!!Anyways, during that process she never would return my calls, emails or anything. Anyways, I finally got ahold of her and she blamed everything on her intern!!! I mean come on, you are the boss, you take responsibility.
So I told her (in a nice but serious tone) that I wasnt happy with the service and that if we were going to use them then they had to do better. (keep in mind, this is Disney, a company that prides itself on service)
Anyways--- Fast forward to the present...
I went to my planning session 2 MONTHS ago and I havent heard a word since!!! At this point there are 2 planners working with me (overall coordinator and an event planner) and neither have said anything!! My event budget was supposed to be here 6 weeks ago!!!

I have called numerous times and email numerous times and not a word from either of them!!!! They havent even acknowledged that they recieved them!
I am soooooo pissed!!!!! AHHHHHHHHHHH

!!! I dont know what to do. I want to go over her head but I have to keep her so that means that it will be wierd to work with her...
Grrrrrrrrrrrrrrrrrrr!!!