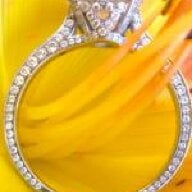 Joined

Feb 3, 2008
Messages

7,788
My birthday is coming up next week, and my husband just gave me a wonderful surprise! He is taking me to the Christie's exhibition of Elizabeth Taylor's jewelry! It is as the MOCA Pacific Design Center and is for four days only!

Any other PS'ers taking this in?

He was able to get tickets that they opened up for friday nite at 9:30. He is taking me out to dinner first, at our favorite restaurant,
Flemings. Two lobster tails and a whole night of seeing sparklies! It doesn't get better than that! I mentioned to hubby that I wondered if they allowed photos and he said yes! The man already thought of that. He knows me too well.