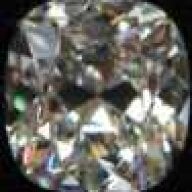 Joined

Jul 30, 2008
Messages

482
There is a pretty large group of people that are outraged by this mortgage bailout plan. Most of it has to do with its fairness but also its effectiveness. It basically comes out to be $1600 a year per troubled household. Granted I live in NYC so my idea of value may be distorted but can $1600 a year per home really solve the housing mess? Further, why are we giving money from the people who saved to the people who have proven to be the most irresponsible with money? Also, let''s say a home is now worth $500K - If we lower the principal on someone''s mortgage on that home say from $600K to $500K, and the house in 30 years is worth $600K again - who gets that gain? I see nothing in this plan that says taxpayers should reap that benefit.

At the Obama pep rally yesterday there was a tremendous amount of cheering going on and I am not sure why. The market is betting that this plan will fail and further, actually create some very bad unintended consequences. What does it tell future generations about getting in over your head in terms of debt? When and who pays this bill?

Would love the thoughts of some people here since I am surrounded by generally conservative people and since this website skews democratic, am interested in the other side of this debate.