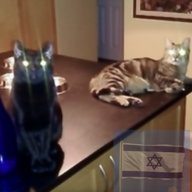 Joined

Jun 8, 2008
Messages

41,948
It's inevitable in life to experience disappointments of course and the longer one lives the more likely one is to feel disappointment and hurt. I know it's a personal topic and some/many of you might not want to share. If you are willing though I would appreciate hearing about your experience with this issue.
I'll go first.
I have experienced disappointment in life as we all have and just posting one that still stings and is freshest in my mind.
In 2014 I broke 2 bones in my leg (tibia and fibula) and had surgery 10 days later and was hospitalized for 4 days and nights. My sister and nieces didn't visit me once before or while I was in the hospital.
When my sister was in the hospital twice to give birth (a happy occasion) I visited her each time and she was only there one night if I remember correctly. But I made the trip both times because it was my sister andI love her and she was in the hospital and I wanted her to know we were there for her.
During the many months I was housebound and could not do any weight bearing on that leg my sister visited me two or three times and my nieces came with my parents when they were with them about the same number of times. A month after my injury my mom injured herself so I get why my parents couldn't visit me more though my dad wanted to visit without my mom I declined because he is old and I didn't want him driving to and from me all alone.
Anyway that is still a big disappointment because my sister and I used to be so close. She doesn't live that far from me-about 90 minutes to 105 minutes depending on traffic. And I did talk to her about it during that time about 1-2 months into my recovery (I am one to confront troubling issues head on usually and not let them fester) as I was still housebound as per surgeon's orders. She made a million excuses and of course it was all about the kids and their planned activities since it was summer. They are just excuses. If she wanted to visit me more she would have and that is why I feel hurt still. You feel what you feel and while I rationalize it away in my mind to come to peace with it deep down I am still hurt.
And I make less effort re our relationship because I don't want to put that much more energy into a relationship than the other person is willing to share. It takes two for a successful relationship and I always remember the motto fool me once shame on you fool me twice shame on me.
Just to be clear I am not thinking about this issue all the time but every now and then it comes to my mind again and I feel the disappointment still. I have a decent relationship with my sister but it is not what I wish it was but you can't control other people's behavior and only your own reaction and behavior. To that end I am doing just fine but yes I still feel disappointed though I am moving forward in our relationship. And of course I don't put any responsibility on my nieces as they are so young.
I am interested in PSers experiences if you are willing to share. Thanks.