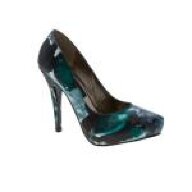 Joined

Apr 9, 2011
Messages

47
As the engagement ring process is ending and I am excitedly awaiting a proposal I have begun thinking about spreading the good news!

So my questions are:
- Have you thought about who you would tell first and how? Will it be a phone call? Showing up in person? Facebook?
- Is everyone expecting this news or will it be a complete surprise for everyone?

I think it is funny because no one close to me will be surprised by engagement news however there are a number of acquaintances I have not seen in a while and co-workers who I feel like may not even know I am seeing someone or that the relationship has gotten serious to the point of engagement. When I meet up with friends I am a pretty open book and share a lot with them (thought not everything) but at work I am far more reserved and don't mention SO very often because really, it either doesn't come up or I feel wierd that it's over-sharing!

What will it be like for you?