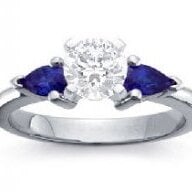 Joined

Oct 9, 2008
Messages

360
Hey Ladies,
Any suggestions how to store my bridal gown for my wedding (not for another 13+ months)?
I know the shop has those storing kits but I''d prefer not to spend so much if I can avoid it. Anyone else order their gowns a long while before the wedding? How did you store it and how did it work out?
Thanks in advance for your help, ladies!