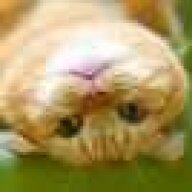 Joined

Feb 24, 2009
Messages

2
I think this is the right forum, but please forgive if it is not.
I have a professional appraisal of a wedding set that I would like to sell. The price is listed as "Estimated Retail Replacement Value". I''ve read this thread
https://www.pricescope.com/community/threads/reselling-gems-jewelry-what-can-you-expect.17952/
, but the expected resale values are listed in relation to wholesale.
My first question is, how do I translate retail to wholesale? I''ve not been able to come across any semi-recent threads that address this. Is there anything close to a standard markup?
My second question is, if I post all of the details from the appraisal, would anyone want to chime in on what you think I should set the price at? I''ve seen you all give opinion on value of diamonds/settings that are possibly going to be purchased, but I haven''t seen any given on diamonds/settings that are going to be sold.
Thank you in advance. The people on this forum are amazing and I really appreciate everything that I have learned from you guys thus far.