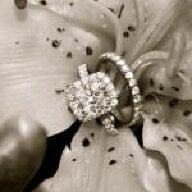 Joined

Mar 13, 2011
Messages

781
Hi. So I have a Precision Gem lab emerald that I would like to make into a casual ring and will soon have a 4.88 ct. 9mm lab yellow sapphire from Gary at Finewater that I want to make a pendant with a little bit of bling, but not formally fancy.
The emerald is 7.05mm x 8.95mm and 2.5ct. (See video - I can't capture the sparkle and flashes, but you probably already know that! It's really pretty)
The sapphire is 9mm square with clipped corners. I don't have this in hand yet but will post photos when it comes. I am attaching a photo from Gary.
Gary said because the sapphire is 9mm it would fit into a stock setting. I've looked at the Stuller website, and I'm assuming I would use a 9mm ascher setting, but I only found 3 possibilities and only one of those have diamond accents (halo). I don't think I want a regular halo I was thinking of a bezel set with a bezel set halo. Would that have to be custom, or are there other manufacturers I can look at? Here is something I was thinking of (but as a pendant), probably without the miligrain.:
Then for the Emerald ring, I was thinking of something like this CvB inspired design. I'm thinking I won't be able to find something like that in stock, so I might to do Daniel M or David K for that one. I think the emerald would look nice in an antique style setting.
Any thoughts or suggestions on where to look for settings would be appreciated. I'd love other suggestions as well. Thanks!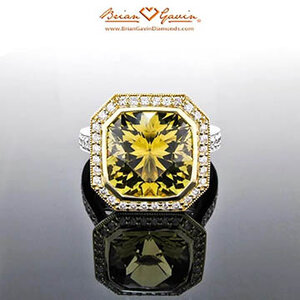 .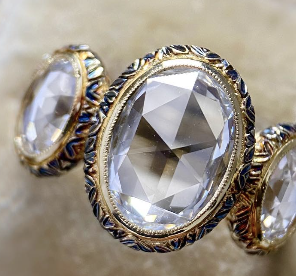 .
Finewater photo: