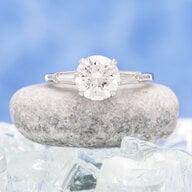 Joined

Jun 15, 2015
Messages

3,441
I have bad teeth due to genetics, but I'm trying to make them better!

I am cutting back on sugar because I have two new cavities. It is hard for me to food because I love sweets! I am also trying to consume more Vitamin D (seafood, mushrooms, and supplements). I am considering fluoride gum. I brush and floss regularly but am now doing it after lunch. I have brushed my teeth with charcoal powder on the past but did not notice an increase in whiteness. I may buy a water pik.

What do you do? I might need a retainer because my teeth have shifted... Easier to not care! Lol!