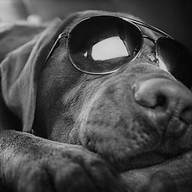 Joined

Apr 23, 2018
Messages

3,714
I would also prefer the F. Mainly because I bought my wife a BGD H, and we can both see tint. It's not overly bothersome to either of us, but if I were to get a re-do I'd be okay with spending a few extra dollars to get in a F+ color.
However, before you decide, please have a talk with them and confirm the stone is eye clean. Their website makes it appear as if it's not. Also, on the video, I did a screen cap and tried to capture an oddity I noticed. I believe it's the U-shaped feather on the pavilion reflecting up that I noted on the cert.
If I were buying, I'd want F color, but also eye clean.