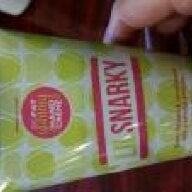 Joined

Jun 14, 2009
Messages

572
Hi,
Just wondering how tight all of you ladies wear your diamond rings? On my wedding finger, I normally wear a 5 maybe 5.5 BUT wear wide rings (7, 8, 9, 10mm). Wide.
When measured by a local jeweler few months ago for my new ring, he said I was a 4.75. The metal ring sizer seemed to fit fine at 4.75 (the band was 3mm or so). I didnt OCD about the size since I was still at the loose diamond phase. The guy did say 4.75 over 5 when we quickly discussed ring size for a setting he was trying to sell me. High end store. Surprised me @ 4.75. Usually get a 5 but again, my rings normally have wider bands.
For my new ring, during the making I shared I was 4.75 to a 5 and didn't quite know what size to go with. Explained the latest measurement situation and added I usually buy a 5 (wider bands). Ring also needed to get over my knuckle (widest point). Recomemdation was to get a 5 and add the stabilizer balls on the shank for any spinning BC I voiced I was worried it would spin.
Well, the second I put the ring on I thought thank gosh for the two balls on the shank or this ring would definitely be too big! It does not spin, but feels "loose" compared to what I am use to. Won't fall off (not that loose) but leans a bit N/S forward backwards when I raise my hand up or down. Tilts. I'm not used to this. All of my rings I have zero movement north south left or right when I wear them. If I put the new ring on my right hand, it fits perfect (perfect & lays nicer...) No gaps, no movement and just how I would want it (right hand wedding finger slightly larger). Snugg.
My gut says I need to go down in size. 4.75 or 4.8. I figure I better do this now versus later. I hate to do this I have to send it to New York and it's going to be a big "to do", but I don't know what other choice I have?
Can a ring be reduced by 1/4, but NO more? It's platinum? It is a trellis set, will this cause issues with the diamonds loosening? So sad.
I went to 4 or 5 local jewelry stores about 2 months ago for sizing, but all they have is half size increments. 4.5 is way too small.
Can a jeweler make a 4.8? Shoot. I'm so bummed.
How tight do you wear your rings? Thank you