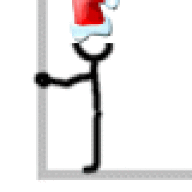 Joined

Dec 29, 2004
Messages

17,193
They say it''s rare for people to feel their actual age (whether it be older or younger). How old do you feel, and what makes you actually feel your age?

Me -

Real age: 34
The age I feel: around 30 or 31...I know that sounds weird as it''s not much difference, but I don''t feel mid thirties.
Something that made me feel my age:

I was driving down the freeway and Tom''s Diner by Suzanne Vega came on the radio. I flashed back to a deja vu because that song came on as I was driving to college for the first time at around the same spot on the freeway. Then I realized...crap! That was 17 years ago. 17 YEARS! I was only half the age I am now....

Another thing that always makes me feel a bit old is when I see a business associate''s kid at 9 years old and the next thing I know they are going off to college.