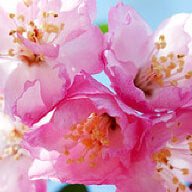 Joined

Nov 12, 2006
Messages

1,084
I''m trying to work a timeline and realize I don''t know how long it''ll take for hair and makeup. I will be having someone come to me so travel is not a factor. So......1 hour....2 hours...more?

All hair, makeup, and getting dressed on everyone''s part will need to be done by 2:30pm (we leave to take pre-ceremony pics). Ceremony is at 5pm. Reception in same place at 6pm.

What''s the best way to plan for hair and makeup? Can they be done at the same time seeing as though I''ll have two diff people doing it? If not, how long should they take one after the other?

Right now, I am figuring I can get ready (meaning...hair, makeup, and dressing) within 2.5 hours. Is this enough time? How long did it take for similar situations where hair and makeup came to YOU and you had it all done at once?


Thank you!