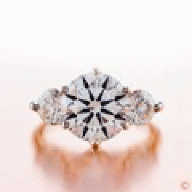 Joined

Jan 7, 2010
Messages

3,417
I have been taking inventory today.
I was surprised to note that I didnt actually know how many items of jewellery I owned. I don't have that much jewellery either.
Sure, I remembered the major pieces, and the pieces I wear every day, but there were quite a few things that are just languishing at the bottom of the box.
I've decided Im not allowed to buy any more jewellery for a while.

Do you know exactly what you own in terms of type and number of items?
Or am I the only clueless one?