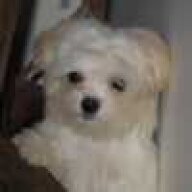 Joined

Nov 7, 2008
Messages

180
OK, weird question, but it has nothing to do with FF or anything, but with our wedding venue.

We want the ceremony and reception to be in a hotel for various reasons. One hotel is in Washington, DC and is a beautiful, historical place. The other hotel is in Baltimore, MD and is a more intimate, boutique-like hotel, but the rooms are kind of boring traditional (see pic of hotels' ballrooms below). The DC hotel is, of course, more expensive. FF and I are trying to put a $ on the breaking point whereupon we would choose the more economical hotel. I love, love the DC hotel, so I told him if the price difference between the two venues is $5000, isn't my heart worth that??!

I keep going back and forth between my heart (DC hotel) and my head/wallet (Baltimore). What would you do?