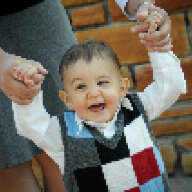 Joined

Jan 20, 2009
Messages

228
A friend of mine is looking to sell her diamond, and she wants to know how much she thinks it''s worth. Are there any online websites that you can plug in the numbers and it gives you the value? She has an IGI appraisal card that came with it, but she wants to figure out the "street" value.
They are:
1.32 ct round brilliant
7.04-7.08x4.37mm
depth 61.9%
table 59%
girdle: Thin to medium
cutlet: none
symm: good
Polish: good
Clarity SI (2)
color: I (near colorless)
Fluoro: none

The card says $11,515.00. She knows she won''t get that much, but seeing as how she didn''t pay for it, she will make a profit no matter what.

Thoughts?