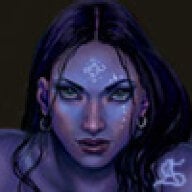 Joined

May 2, 2006
Messages

947
My wedding is in a little over three months. My mom has been doing the alterations to my dress. It fits me like a glove, so she was just taking the straps off and hemming it. We went to visit my parents this past weekend, she had me try it on again, and now it doesn''t fit anymore! It''s a little bit loose on top. I don''t keep track of my weight or anything, so this came as a bit of a surprise. There is boning all around the top, and it zips up (not a tie-back).

My mom doesn''t have much experience with corset tops - have any of you had one of these altered? Is it expensive? I know my mom could do it, but I don''t want to make her work so hard, especially when she has been doing so much to help me already.

I''ve just started riding my bicycle to and from work now that the weather is nice again (11 miles total), so I don''t think I''d be able to put on more weight before the wedding.